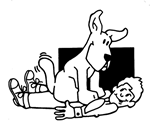 TRAINING…..for both ends of the leash.
If your dog doesn't come to you, he should be coming to us.
Canine obedience training is something about which we know a thing or two. Over the past 15 years we've trained over 1,500 Capital Region dogs to become better, more well-mannered canine citizens...and made life easier and happier for so many families.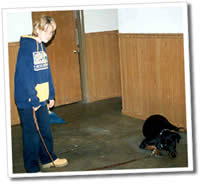 Obedience Training Is Fun For Everyone
Obedience training is like happiness insurance. That's because it can help transform even the most unruly canine into a well-mannered, easier-to-control pet. And because obedience training is great for kids as well as adults, it's an activity in which the whole family can participate.
What Your Pet Will Learn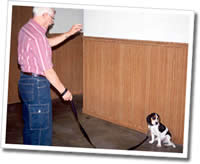 In a classroom setting and under the close, personal supervision of Greg Miller, one of the area's premier dog trainers, you and your pet will learn to perform basic obedience exercises in heeling, sitting, staying, lying down and coming when called. In the process, you will learn to establish and maintain control over your pet. Best of all, it's all done with praise, not punishment.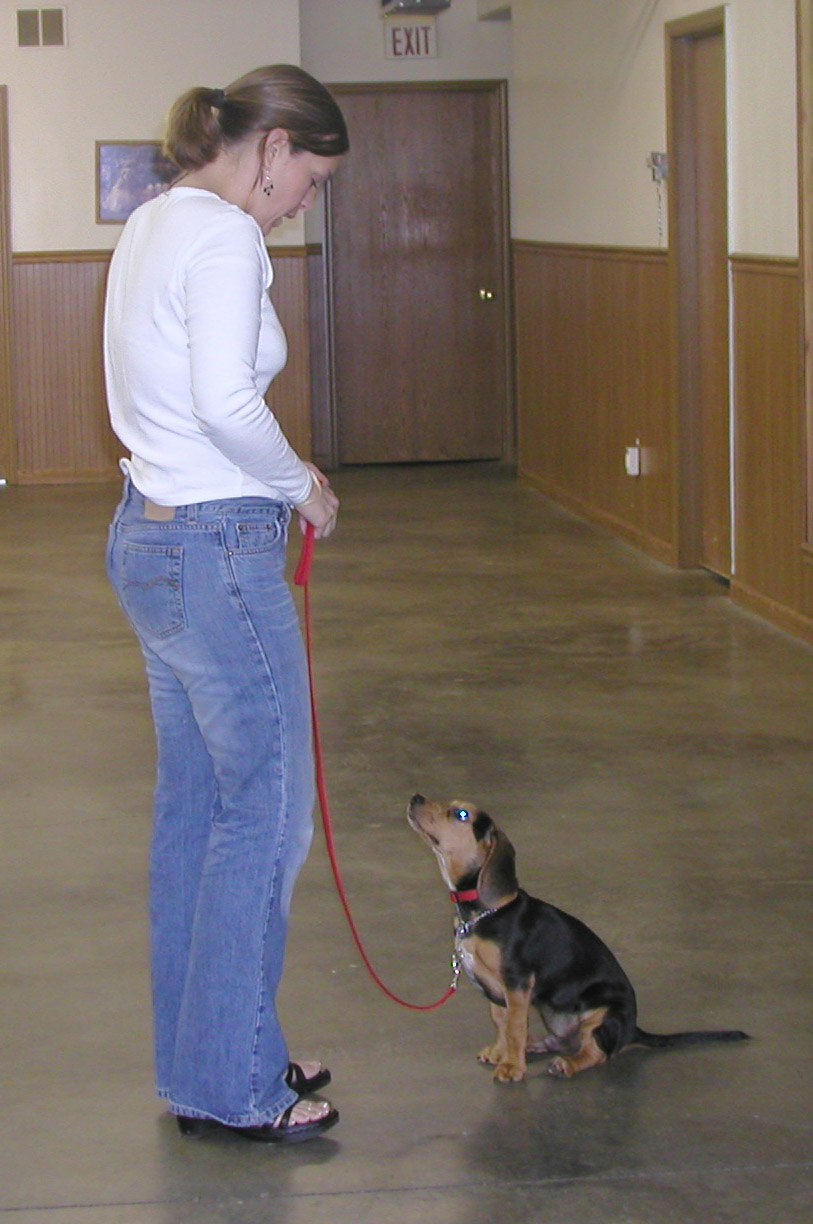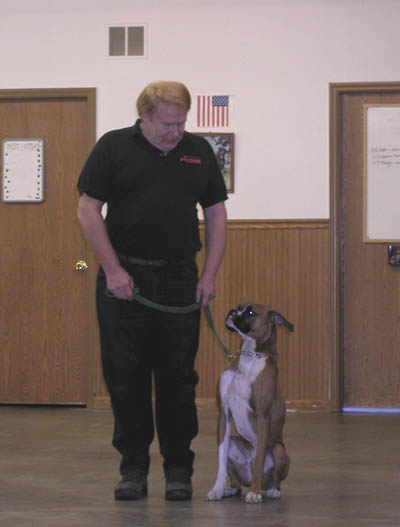 Good Training Begins With A Good Instructor
Greg Miller, Pinebush Kennels founder, an accomplished Rottweiler breeder and handler, has been cond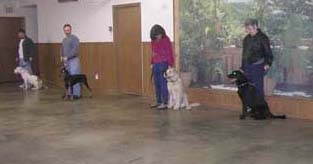 ucting obedience training for over 20 years. With his modest, low-key manner, He has developed a special rapport with dogs of all breeds and sizes.
Convenient Class Hours
No time in your schedule for classes? No problem. We offer a variety of course options including weekdays, evenings and Saturday classes. Each of our in-kennel classes lasts about one hour and consists of a series of small, supervised group exercises, performed by you and your canine companion.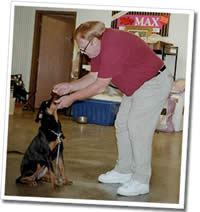 Private Instruction
Special private instruction can also be arranged to fit your particular schedule. For the ultimate in obedience training convenience, our trainers will come to your home for private classes. Please call for current class dates and times, or for private tutoring arrangements.